Recreational Boating Information for the Northwest

The Masthead | News, Articles, Press Releases

Boating news around Puget Sound and beyond.

Find boating news and information around Puget Sound and San Juan Islands, Seattle, Bellingham, Northwest, Narrows Marina, Day Island Boat Works, Boat Fire, Lake Union, Lake Washington

Local Notice To Mariners | 13th District:

 The USCG Navigation Information Service (NIS) disseminates Safety Broadcasts / Broadcast Notice to Mariners (BNM), Local Notice to Mariners (LNM), and the latest Notice Advisory to Navstar Users (NANU).  BNM is updated and released weekly. 

Click here
 to few 13th District BNM in PDF file format.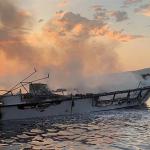 Federal investigators unable to determine cause of California boat fire that killed 34 people:

Sept. 27th, 2019: LOS ANGELES — Federal investigators who examined the burned-out wreckage of a scuba diving boat have not been able to determine what ignited a fire that killed 34 people. 
View more details...NBC News
.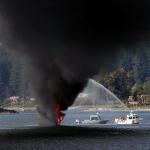 Fire burns boat in Phinney Bay near Bremerton

Sept.  27th, 2019:  Bremerton - As a liveaboard resident at the Bremerton Yacht Club was leaving the marina in his boat, he encountered a problem and smoke began to billow out of the vessel. 
More details...The Kitsap Sun
.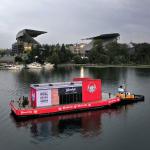 Wendy's built a location on a boat outside Husky Stadium:

Sept. 2019:  Seattle - Wendy's made a big move in the fast food power rankings with a new location for fans to get their fix...in Husky Harbor! 
More details here
...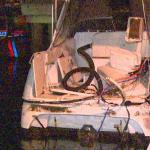 Small boat's skipper accused of hit-and-run on Puget Sound:

Sept. 2019:  Edmonds - A Shoreline man allegedly rammed another vessel, hurting two people, and didn't stop to help. 
More details at HeraldNet
.