Recreational Boating Information for the Northwest

The Masthead | News, Articles, Press Releases

Boating news around Puget Sound and beyond.  

- updates coming in August 2020

Find boating news and information around Puget Sound and San Juan Islands, Seattle, Bellingham, Northwest, Narrows Marina, Day Island Boat Works, Boat Fire, Lake Union, Lake Washington

Local Notice To Mariners | 13th District:

 The USCG Navigation Information Service (NIS) disseminates Safety Broadcasts / Broadcast Notice to Mariners (BNM), Local Notice to Mariners (LNM), and the latest Notice Advisory to Navstar Users (NANU).  BNM is updated and released weekly. 

Click here
 to few 13th District BNM in PDF file format.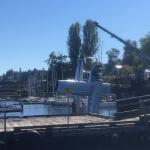 KIRKLAND, Wash — Another Seaplane flips on Lake Washington

JULY 28TH, 2020 -  A pilot survived a seaplane crash into Lake Washington near Carrilon Point in Kirkland Tuesday morning while attempting to land...had wheels down. Plane pulled out at Leschi Maria that evening.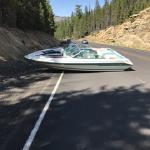 Boat Falls of Trailer on SB SR 97 MP164 (Just North of Blewett Pass). 

July 2020 - Failure to secure boat with tie downs results in a blocked lane and damage to the boat. Photo courtesy of Wenatchee Trooper Ryan Los.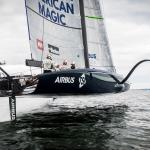 American Magic!

July 2020 - The NYYC American Magic has become the first challenger to sail on the New Zealand waters where the America's Cup will be contested next year. American Magic sailed its foiling 75-foot monohull Defiant for nearly seven hours.